Welcome to MatchTips! MatchTips, a newsletter from MatchMaker FundRaising Software, provides fundraising tips and technology information to nonprofit organizations.
In this issue of MatchTips we begin a series on writing a fundraising plan.  The first part of our series discusses the foundation of a fundraising plan.  In addition, we provide a information on how your organization can obtain Google Glass, signs it might be time to update your website and how to run an email campaign.
Writing a Fundraising Plan – Planning to Plan
By Diana V. Hoyt
A fundraising plan contains the fundraising activities your organization will implement over a set period of time.  These activities will have specific, measurable goals.  The end result will be a sustainable fundraising program that provides the necessary funds to fulfill the nonprofit organization's mission.  The fundraising plan is a powerful tool for any nonprofit. The fundraising plan is, however, the last in a series of documents a nonprofit should have in place in order to successfully raise money. The additional documents will make the implementation of the fundraising plan more efficient.
5 signs your website needs an overhaul
Your website is your organization's new front door. Think of it as your online curb appeal.  It tells people that you're either open for business or nobody's home.   It tells donors that you're either worthy of their donations or a waste of time.  It tells volunteers 'welcome' or 'get lost.' Yep. It says all that in about five seconds or less. Here are 5 signs that it could be time to enhance your website's curb appeal:
Google Glass for Nonprofits
Google recently announced a program for nonprofits called "Giving through Glass" where 5 individuals who work at US-based nonprofits are eligible to receive a pair of Glass, a trip to a Google office for training, a $25,000 nonprofit grant, and access to developers to make your Glass project a reality. For those unfamiliar with the device, Google Glass is essentially a wearable computer that looks like a somewhat-futuristic pair of glasses. You are able to do a number of impressive things with Google Glass, including, but not limited to: take pictures, record videos, get directions right in front of you, speak and send messages to your contacts, and much more.
For more information on "Giving through Glass" click here.
Click here for 7 Ways Google Glass Could Help Your Nonprofit.
How to Run an Effective E-mail Campaign
By Abby Jarvis, Qgiv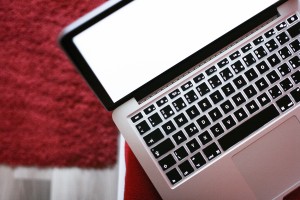 Even with the ever-rising prevalence of social media, e-mail remains one of the most popular and effective way for nonprofits to raise money and connect with donors. E-mail can be relatively inexpensive, which is good for nonprofits with smaller budgets, and e-mail addresses are common enough that most donors can easily be reached online. There's more to running a successful e-mail campaign than writing a quick blurb and pushing "send." Boost your e-mail's effectiveness with these techniques!